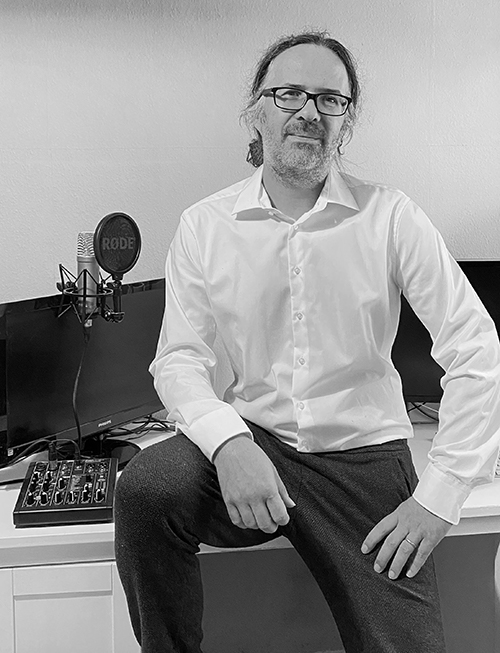 Stefan Buchhofer
Software Developer and Software Architect
My professional path into IT began as a chemical laboratory apprentice with data analyses on the computer. After that and a few semesters of studying computer science, I founded ilenvo media in 1999. My first big web project: a search engine. For more than 20 years now, I have been running the company as a self-employed tradesman, working in long-term partnerships with other IT specialists, for example in frontend development and server administration.
The three main areas of my work: first, developing REST interfaces for applications such as user administration and billing. Second, programming single sign-on systems with multi factor authentication. And thirdly, implementing searches in Elastic Search in all imaginable variations.
Besides this classical work as a software developer for web apps, for many years I visualized business processes according to bpmn standards with VBA for management consulting.
Thanks to more than 20 years of experience, my way of working today is characterized by best practices, clean code and test-driven development. My customers know me as a reliable and solution-oriented partner.
My great passion in software development is Design Patterns. A few years ago - after a training in best practices for web application security - I also discovered another passion: Web Hacking.
Personal
My first contact with the world of bits and bytes, even before the Amiga 500: the C64 of a friend, on which we wrote small programs. Today I still maintain hobby projects like programming apps for iPad and iPhone with Objective-C. When I'm not programming, I like to play the guitar or to fly a virtual spaceship with VR goggles.